Robins
Robins class 2022-2023
Blenheim Palace
Robins class went to Blenheim palace and we had a fun filled day! We started our day with a tour of the Crowns and Coronets exhibition, we loved looking at all the different crowns and outfits. We even got to wear a crown and sit on a throne!
Then we got the train to the Butterfly House. The Butterflies were very friendly, and they landed on lots of us! We observed the chrysalis' and we saw some of them starting to hatch out. The Butterflies were lots of beautiful colours!
We enjoyed a picnic lunch outside, but Mrs Pritchard had to keep the ducks away from taking our sandwiches!
In the afternoon, we enjoyed exploring the new Adventure Playground! We used our climbing, balancing and jumping skills and we were all very brave!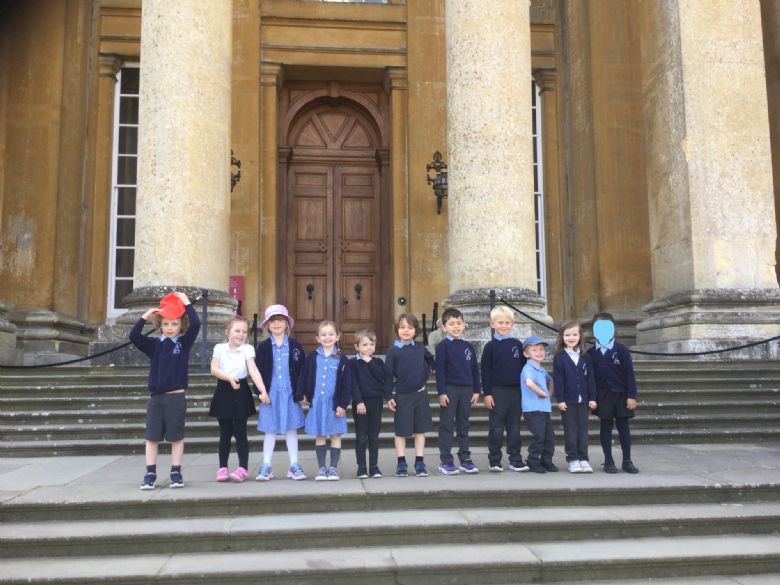 Robins Coronation Tea Party
Thank you to all the families who donated delicious food for our celebration! We enjoyed creating our own crowns and flags for the festivities. After our tea party, we enjoyed playing some party games.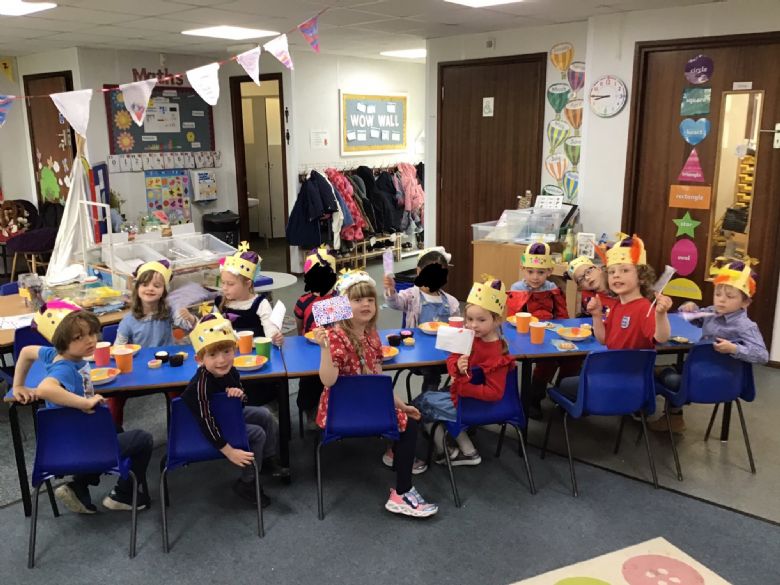 Robins topic web summer one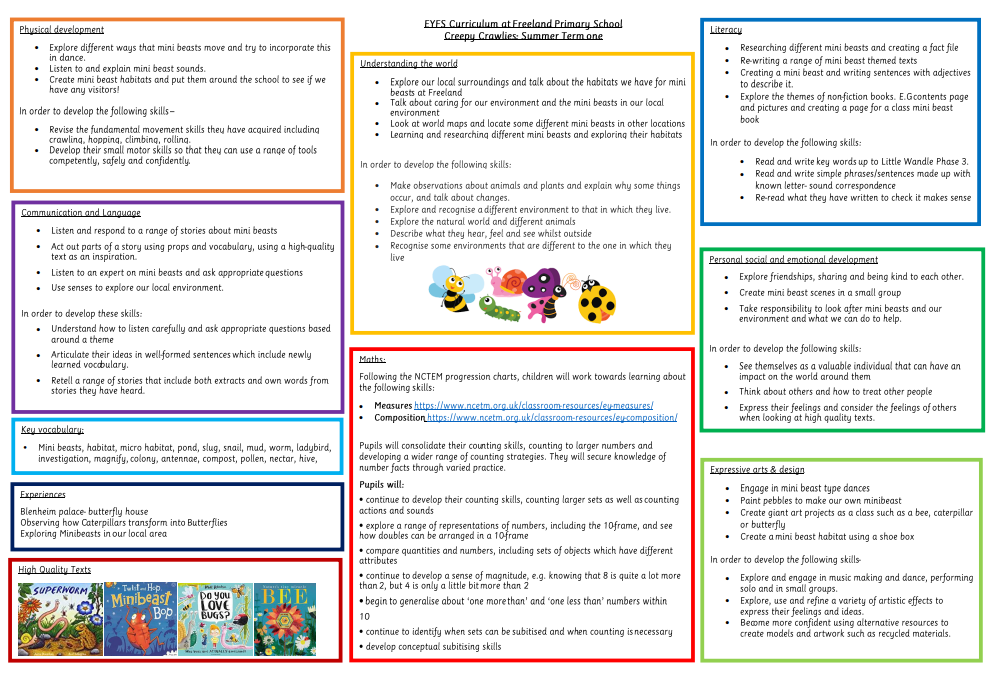 Christmas time - we really enjoyed making our classroom look Christmassy!
People who help us- we have been very lucky to have lots of visitors for our topic this half term. We have really enjoyed learning about all of the important jobs people do.
Hedgehog bread - we followed the instructions to make hedgehog bread, it was very tasty!
Harvest festival - we have enjoyed picking fruits from our garden and tasting them! We worked together to paint a picture for the Harvest service in Church
We have settled in really well to Robins class!
Robins class 2021-2022
The Robins thoroughly enjoyed their visit from the very talented Teresa Heapy. She read us a story from her 'Very Little' series, we compared her stories to traditional tales and made our very own 'Very Little' Characters! I was so impressed with the Robin's thoughtful questions and I hope her visit has inspired some of us to become authors!
We had a fantastic time at the Multi Skills Festival this morning despite the hot weather. The children participated in a range of sporting activities such as hockey, dance, football and obstacle course which involved space hoppers!
Welcome back Robins! This term our topic is 'Once upon a Time'. We will be focussing on traditional tales. Please see topic web below.
Term 6 Once upon a time Topic Web
Today we celebrated the Queens Jubilee. We made crowns, flags and talked about how special the Queen was.
The Robins thoroughly enjoyed their trip to the Butterfly House on Thursday. We talked about the largest and smallest butterfly and looked at the chrysalises which were starting to open.
This term our topic is Creepy Crawlies!
Term 5 Creepy Crawlies Topic Web
This afternoon Alice kindly bought in a birds nest and we explored how Robins make their nests. The children came up with the idea of weaving their own nest from paper and some of us created insects to go inside our nests. Very impressed with the children's resilience when weaving, and their knowledge of nests!
In class, we have been learning about creepy crawlies. Our role play area has been transformed into a creepy crawly investigation area where we use hard hats, goggles and magnifying glasses to search for bugs and look at their features. We have talked about habitats and explored our school for creepy crawlies. Some of the children have enjoyed making bug hotels or binoculars from junk and everyone has been fantastic at watching our caterpillars grow! Were waiting patiently for them to turn into chrysalises and will post updates on here for you to see!
We have had a fantastic Science day today. The Robins have experimented floating and sinking, learnt about and made their very own DNA using pipe cleaners, played some memory games and talked about how clever our brain. Our favourite was getting messy with the gloop which represented our snot! I am so impressed with the children's resilience and behaviour during the day. Well done to you all!
Spring Term 2
We have started the term with some marble painting, space role play and story writing about QPootle5. I am so impressed with the children's writing. Well done Robins!
Robins class 2020-2021
The Robins have been so busy! Here is a collection of photos to show you what we've been up to during February and March.
Autumn 1 Topic Web
Robins class 2020-2021
We have been really busy this term. Here are some photos to show you what we have been up to. I am so proud of the children's hard work, resilience and perseverance. Well done to all of you! I will add some photos of our 'Christmas week' at the end of the term. We're nearly there!
Santa's helpers have been busy setting up the post office in Robins classroom this weekend. Already this morning the children have been dressing up, sending parcels, writing letters and Christmas lists for Santa. Merry Christmas everybody!
Today we have had great fun learning about Remembrance Day and why we wear poppies. The children were fantastic at remembering the soldiers who fought for our country during our 1 minute silence and we shared what we were thinking with the rest of the class. The children came up with 'fighting, marching, seeing poppies, soldiers being brave, winning medals and hiding from the baddies'. We've also painted poppies and these children took it upon themselves to design and wear their very own medal. A very busy morning!
Welcome to Autumn term 2! Please see the Topic Web below for 'Let's Celebrate'.
Let's Celebrate Topic Web Autumn 2
Here are some of the things that Robins have been getting up to so far this term!
New starters in Foundation Stage 2021
What a fantastic start to the year! I am so impressed with how the children have settled in and are enjoying new learning in the classroom. I will update this page, alongside class Dojo with photos and information on the exciting things we have been doing.
Here is our topic web for this term 'All about me'.