Owls
Welcome to Owls with Miss Parsons 2022-23!
Owls Topic Web Summer Term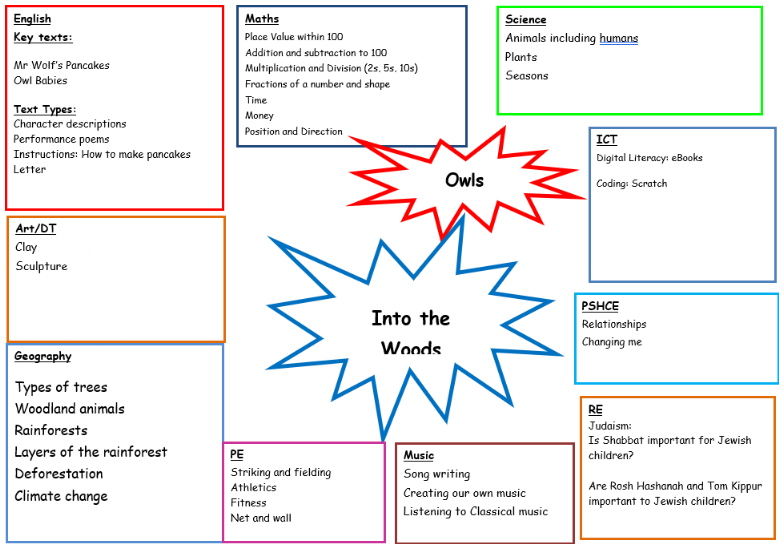 World Book Day
We had a fantastic day listening to and celebrating stories. The children engaged in lots of Julia Donaldson themed activities. They made a new tie for The Smartest Giant, a new potion and wand for The Room on the Broom, a new house for A Squash and a Squeeze and a Gruffalo mask.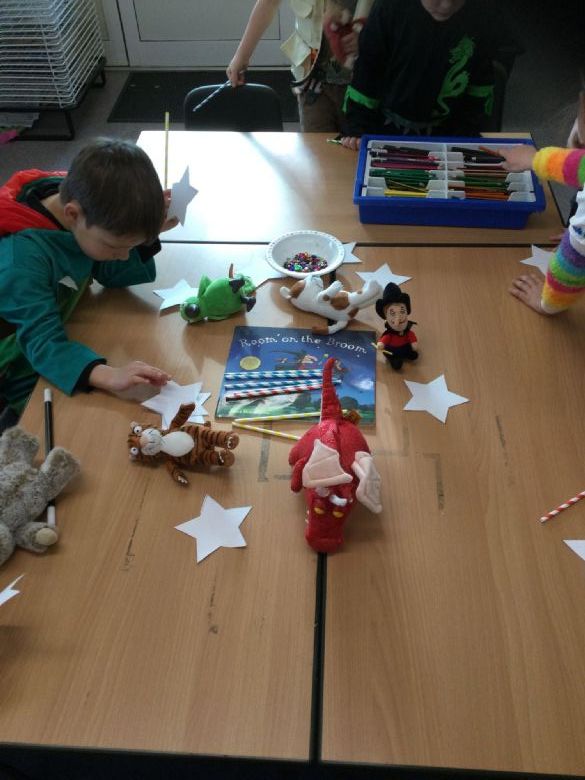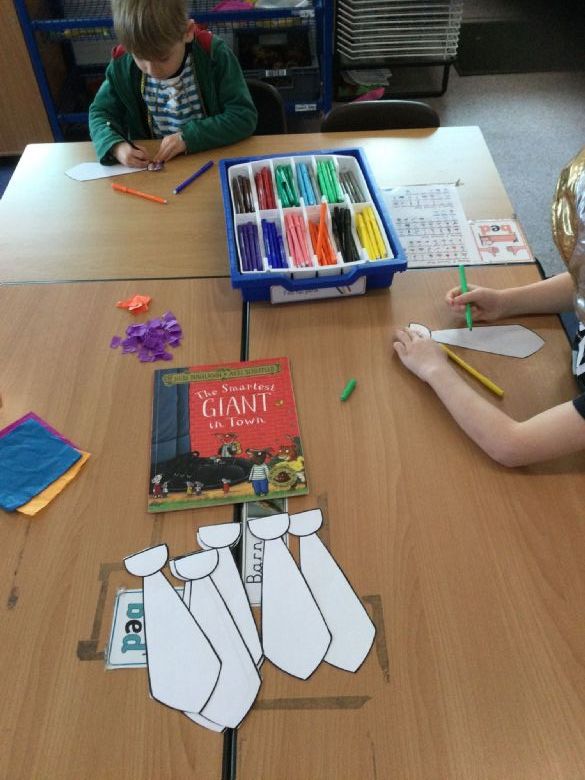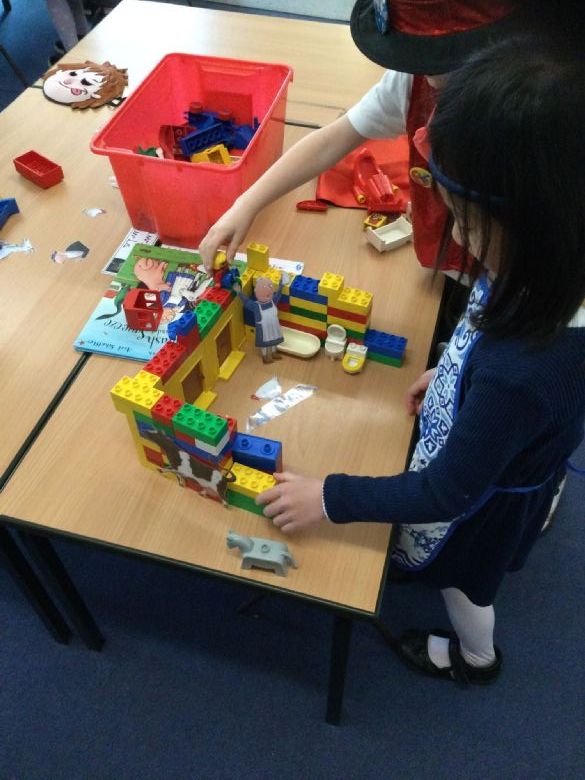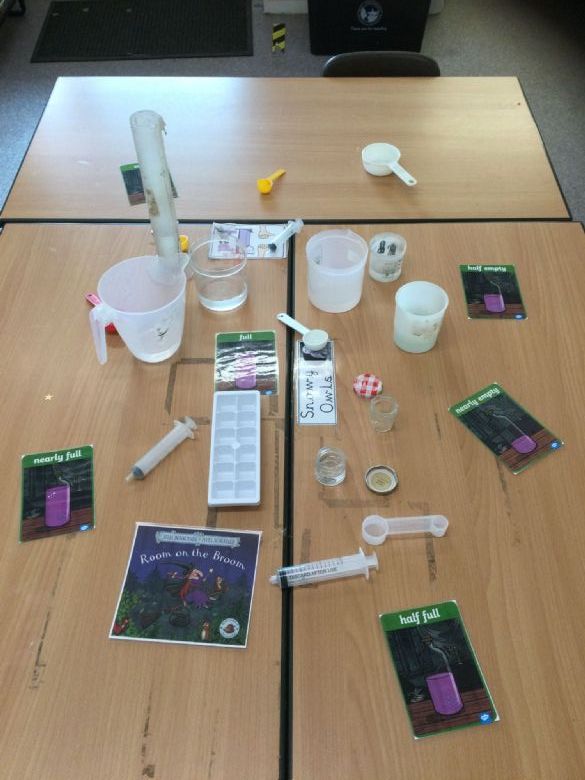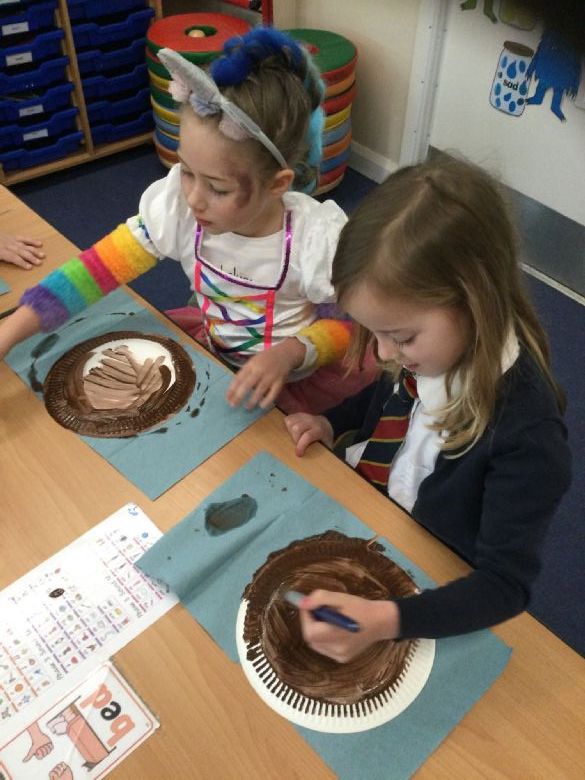 Art
For our final art piece this term we drew parts of a bicycle. We very kindly borrowed one of the children's bike to study carefully and the children took their time observing and sketching.

Skateboarding fun!
Some fantastic maths learning this term!
In science we have been learning about our senses. This week we looked at our sense of taste and tried some different foods, thinking about whether they were sweet, sour or salty. The children then rated how they felt about the different foods - surprisingly all of them loved the white chocolate buttons!
We have been comparing numbers and objects using 'greater than' and 'less than' vocabulary and symbols in maths. We have also just started looking at part whole models as we begin to think about addition number sentences.
Owls have settled into their new classroom very well and have been enjoying learning lots of new things!
Year 1 Owls made fire engines for our Great Fire of London topic.
Year 1 Easter Gardens
Tudor House Junk Models for The Great Fire of London
World Book Day 2022
Owls really enjoyed world book day this year and they loved doing all the fun reading activities throughout the day.
Can you guess which characters we have come as?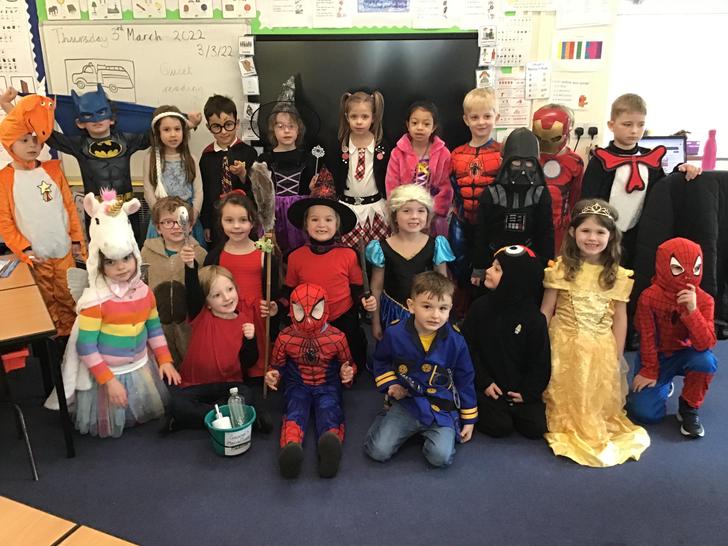 Welcome to our OWLS information page
Welcome Back to School OWLS 2020-2021
Welcome back to Freeland Primary School!
It has been a pleasure to welcome the children back to school to continue their exciting learning journey at Freeland Primary School. Some new routines have been put in place to keep us all safe and happy, and the children are settled and growing as learners.
The children have already made great strides in their reading, maths and writing skills, and they have enjoyed learning about 'Freeland and Beyond' which is the whole-school topic this term.
The outside learning area has been equipped for continuous provision; this includes a role play den/wigwam, art zone, and soft mat areas for construction. We also use the area for our 'active' phonics lessons and exploring other curriculum subjects such as map making on large pieces of paper. The children have a growing box to plant seeds and bulbs and a nature-watch pebble pond and bird feeding station to continue their learning of the world around them.
In our science studies of seasonal changes, the children are learning to observe the pond area and measure the water temperature which they add to a weather diary; so an amazing, evolving learning area which can promote child-led learning and exploration.
Owls Classroom
Please find below our topic web for the autumn terms.
A very warm welcome to all our new Owls in Year 1- 2019-2020
I have must say that I have been very impressed with how the children are settling in to new routines and showing great resilience! The question, "is it lunch time yet?" is becoming less frequent as the days go by, bless them.
This week, the children have been working hard on their listening skills so that they can become excellent learners. They have taken on classroom responsibilities such as handing out work books and sharing equipment with their maths partners and generally learning to take care of our classroom resources; including the fish who travelled with me from Year 3.
In our topic work, the children have had a lot of fun exploring and describing 'old' toys and thinking about what they are made from; we've even used Mr Tacon's old farmyard and zoo animals for counting objects in our maths learning. And this week, the children have shared a favourite toy from home with classmates.The children have worked together to produce our Class Code of Conduct, which I have added below, and I've also attached our 'Best of British' topic web for this term.
I wanted to say a big thank you for an amazing start parents: PE bags and outside shoes are in on Monday and book bags are sent in daily. We send out the homework book, with spellings to practise on Friday and collect them in on Wednesday. We aim to change the three reading books sent home once a week; more often if we can. Daily reading can really help the children progress, and reading the same book more than once develops fluency, confidence and enjoyment.
If you need to speak to me about anything at all, please try and catch me at the end of the school day when I hand the children back to you. Finally, I hope you can attend our informal 'Meet the Teacher' evening on Thursday 3rd October 6pm.
Mrs Tacon
Winter is Coming!
We've noticed that our outside school environment is changing; the leaves on the trees are changing colour and with the wind last week, we watched them begin to float to the floor. We have collected leaves and looked at all the different colours. We made autumn leaf line drawings and printed with leaves too; we even scrunched up dry leaves and used them in our collages of squirrels and hedgehogs. We are keeping a 'seasonal cloud diary' (it's been fun laying down on the playground and looking at the clouds) and so far there have been lots of stratus clouds- 'low and grey, they can mean it's rain today'. We have also made anemometers so we can measure how much wind is in each of our seasons across the school year. Next, we're going to make a rain gauge. It will be interesting and fun to compare what we find out in our seasonal science lessons.
Learning in lots of different ways.
In our daily Phonics learning, we have been using lots of different equipment to help us: iPads, the Interactive Whiteboard, chalk boards, water and paintbrush and sticks with sand. We have been playing some really active Phonics games too like Gladiator and Running Dictation, which are fun! All of our weekly spellings have been linked to this work and we are all making great progress in our reading and writing. We have also enjoyed learning in maths using different equipment like plastic farmyard and zoo animals, counters, cubes, number lines and part-whole model boards.
Christmas 2019
Our challenge this Christmas was to make something to sell at the Freeland School Society Christmas fair. We all worked really hard to create painted, glittered and jeweled trees, mini pine cone owls, and we sold some of our papier mache bowls too with chocolates in. Well done Owls, we made over £40!
We also had an amazing time at the theatre - Beauty and the Beast ; again many thanks to FSS for treating us all.
Merry Christmas everyone and a happy New Year.
Bonfire Night
Before writing our Bonfire Night poetry, we sat in the dark around our bonfire model and listened to stories and poems about fireworks. Then we pretended to be fireworks and whizzed, banged and rocketed around the classroom! We made phoneme rockets with our great poem words and a bonfire display board to show off our work. We made marks and flame patterns with our hands straight on to the display board and enjoyed the feeling of wet paint on our fingers. In our D&T lessons we made Catherine Wheels using a painted paper plate, glitter and a split pin- they turned around beautifully. In our whole-school reading week, other children enjoyed reading round our bonfire too.
Welcome Back OWLS it's 2020!
A very happy New Year to you all!
I have added our 'Fire Fire' topic web below to give you a taster of some of the exciting learning planned for this spring term. We are starting our first week back with an amazing 'Fire Fire' show from the Science Oxford Team on Thursday 9th January.
As before, please make sure children have their PE kits, with outside shoes, in on Monday and an essential water bottle. Our PE sessions this term are on Wednesday and Friday afternoons. Daily reading is vitally important and we will endeavour to change books weekly as we did last term. Spellings are given out on Friday and collected in on Wednesday; practice can be shown in homework books.
I hope you've all had a great holiday and rest, and I look forward to seeing you all on Tuesday 7th January, ready to learn!
Mrs Tacon
phonics letters and sounds
Have you seen the Kids' Zone? Play games and visit some cool websites. You can vote for your favourites.