Guinea Pig Diaries
2 weeks old
Four days old
Our latest additions - congratulations Bruce and Wendy
These are our three little piggies at 24 hours old.
A new home for Wendy, Ginger and Ruprette
Cookie's baby boys have moved in and joined the Freeland Family this week!! Meet Bruce and Phil - we're all in love!
Caramel and Cookie enjoying their run
We love being outside in our new run! Every lunch time some lovely children bring us outside so we can watch everyone playing on the field and have a nibble on the grass. It's so lovely now the weather is getting warmer!
Enjoying basking in the sun of the Spiritual Garden now Spring is here!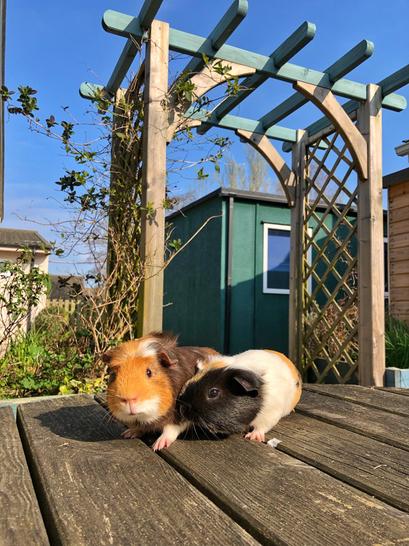 Guinea Pig group go on an adventure to Pets at Home
In the life of Cookie and Caramel.
Hello!
We hope you've all had a lovely week.
We've been busy helping the teachers with their work in the staff room and updating our section of the website. We just love scrolling through all the cute photos the adults take of us - we're so photogenic!
Have great weekends everyone!
Caramel and Cookie x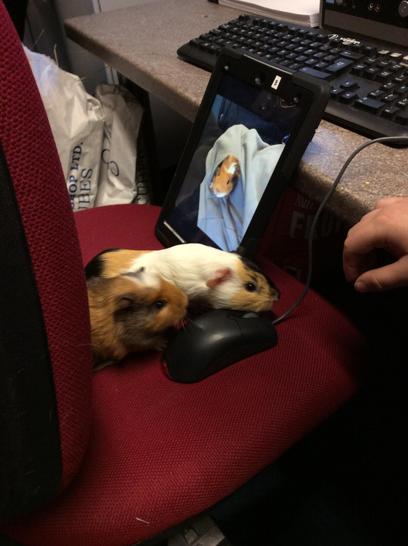 Hi guys,
I thought it was time we introduced ourselves properly.
We are Caramel and Cookie, Freeland School's new pet guinea pigs!
We have loved our first week in our new home - everyone has been so friendly!
We are looking forward to getting to know you all really well. This week we have been getting used to lots of interaction and cuddles with the adults!
We are so excited to have our very own page on the school website! Make sure you check in regularly to see what we're getting up to.
We're off to Mrs Nickleson's for a well deserved holiday this weekend - we can't wait!
See you next week!
C and C x